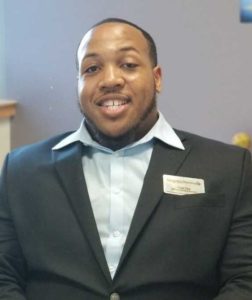 Theo Tate
Supervisor, Learning & Tutoring Center, Georgia State University
[email protected]
770.274.5249
Theo is the math and science supervisor of the Dunwoody Campus Learning and Tutoring Center (LTC) at Georgia State University. He manages the day-to-day activities for the LTC as well as the LTC Online. He earned an Associate of Arts (AA) in Mathematics in 2010 and a Bachelor of Science (BS) in Applied Mathematics with a minor in Information Technology in 2013. He loves bridging the gap between tutoring and technology. He is also a die-hard Lakers fan!

Janelle Mendoza Guerra
CSS, Learning & Tutoring Center, Georgia State University
[email protected]
770.274.5245
Janelle is an Illinois native turned Atlantan transplant. Presently she serves GaTA board as the Vendor Chairperson in which she hopes to connect the Georgia Tutoring Association with leading providers of educational resources. Prior to accepting this role, she received her undergraduate degree in English from Clark Atlanta University and has taught and tutored the subject to both middle school and adult education students. Ultimately, in any professional opportunity she accepts, Janelle seeks to creatively challenge students to understand, recognize, and utilize the reading and composition of the English language as a means of both self-expression and critically analyzing the world around them.
Duane Theobald
Program Manager for CEEFL, University of West Georgia
duane@westga.edu
678.839.3266
Duane is the Program Manager for the Center for Economic Education & Financial Literacy (CEEFL) at the University of West Georgia. He holds a BA and an MA in English (with a concentration in Film Studies)–both from UWG. Prior to his work in the CEEFL, Mr. Theobald spent a decade working, presenting, and publishing in the writing center world. He remains an advocate for and researcher in this field. Mr. Theobald is a past Georgia state representative for the Southeastern Writing Center Association and a Past President for the Georgia Tutoring Association. His scholarly interests include writing center studies, film studies, American literature, and post-secondary pedagogy.
Rachel L. Smith
Professional Tutor & Writing Consultant, Southwestern Michigan College
rachh316@gmail.com
269.716.1631
Rachel (Rach) currently works as a Professional Tutor and Writing Consultant at Southwestern Michigan College (SMC), where she has held various roles in the tutoring department over the last 13 years with May 24, 2022, marking her 10th anniversary as a professional staff member. She has been married to her husband for six years with three (but claimed by more) children, two turtles, and three dogs in the relaxing countryside of Michigan. Rach loves learning new things so much that she is currently finishing a Master of Arts in Communication with an emphasis in Education and hopes to begin pursuing a doctoral degree in Education with a focus on Teaching and Learning because she believes everyone can learn if they have the desire, appropriate support, and are equipped with the right tools. "We, as educators, must take on the (sometimes difficult) role of helping these learners find and ignite the flames of their passions like we do each day we go to work and do what we love."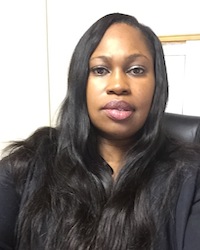 Dr. Penny Jackson
Director of Curriculum & Instruction, The Elite Traveling Tutors, LLC
[email protected]
470.836.1133
Penny, has a Doctor of Education, she is a Math Specialist, who possess a Masters of Curriculum and Instruction and a Bachelors of Education with a minor in Special Education. She is a former high school math teacher and director of an elementary school. Dr. Penny was formerly a math lead and General Education (G.E.D.) program coordinator for the second largest technical college in Georgia.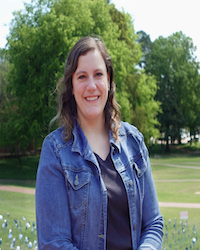 Sarah Stokely
Assistant Director, Academic Success Center at NC State University
[email protected]
919.515.5619
Sarah currently serves as one of the Assistant Directors for the Academic Success Center (ASC) located at North Carolina State University in Raleigh, NC. She will be celebrating her 5th year as a professional staff member in August 2023, but has been a member of the WolfPack community for over 10 years. Sarah is a proud NC State graduate, having earned her BS in Applied Mathematics in May 2016 and her MS in Mathematics Education in May 2021. Originally from Tennessee, Sarah began working for the ASC in January 2013 as an undergraduate student and has since then served in a variety of roles including peer tutor, SI leader, and USC 210 instructor. She currently oversees the SI and Weekly Group Tutoring programs. In her free time, Sarah can be found trying new recipes, finishing her latest read, training for her next half-marathon or anywhere near the ocean if she can help it.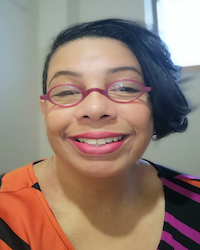 Nancy McDaniel
Program Manager, Learning & Tutoring Center at Georgia State University Perimeter College
Nancy is the Program Manager for the Georgia State University Perimeter College Learning & Tutoring Center (LTC), Dunwoody Campus. She earned a Bachelor of Science in Communication, Master of Arts in Professional Writing, and certification in ethics from Kennesaw State University. Nancy has been with Georgia State for 17 years helping students succeed.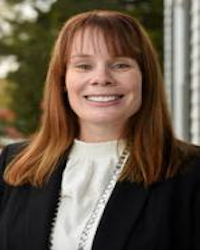 Rebecca Cofer
Assistant Director, The Learning Center, Georgia College
[email protected]
478.445.8704
Rebecca currently serves as the Assistant Director of the Learning Center at Georgia College & State University. Prior to her time at GC, Rebecca worked at ABAC and Texas Tech, all in academic support roles. In May of 2022, Cofer earned her doctorate in education from Georgia Southern University. Rebecca earned her undergraduate and master's degrees from Virginia Tech. She enjoys being involved in professional organizations like GaTA and CRLA because it always her to connect with others in the profession also passionate about helping students.