Click here for descriptions of each board member's role.
Click here to run for office!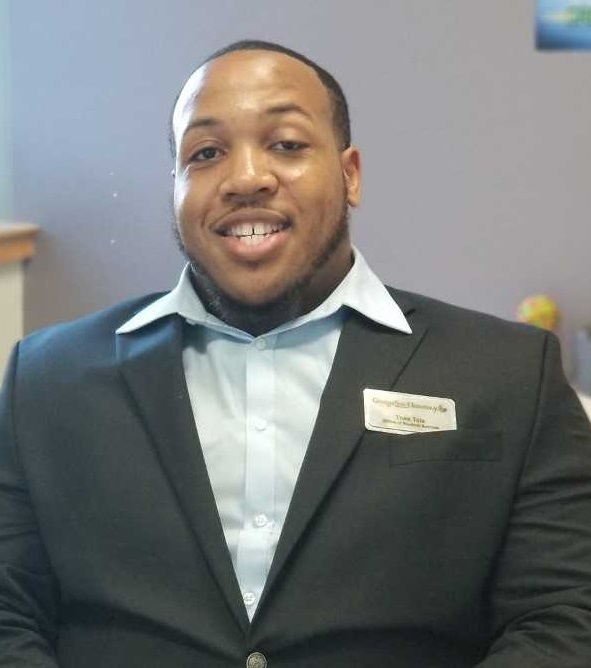 President & Treasurer
Theo Tate
Supervisor, Learning & Tutoring Center, Georgia State University
ttate16@gsu.edu
770.274.5249
Theo is the math and science supervisor of the Dunwoody Campus Learning and Tutoring Center (LTC) at Georgia State University. He manages the day-to-day activities for the LTC as well as the LTC Online. He earned an Associate of Arts (AA) in Mathematics in 2010 and a Bachelor of Science (BS) in Applied Mathematics with a minor in Information Technology in 2013. He loves bridging the gap between tutoring and technology. He is also a die-hard Lakers fan!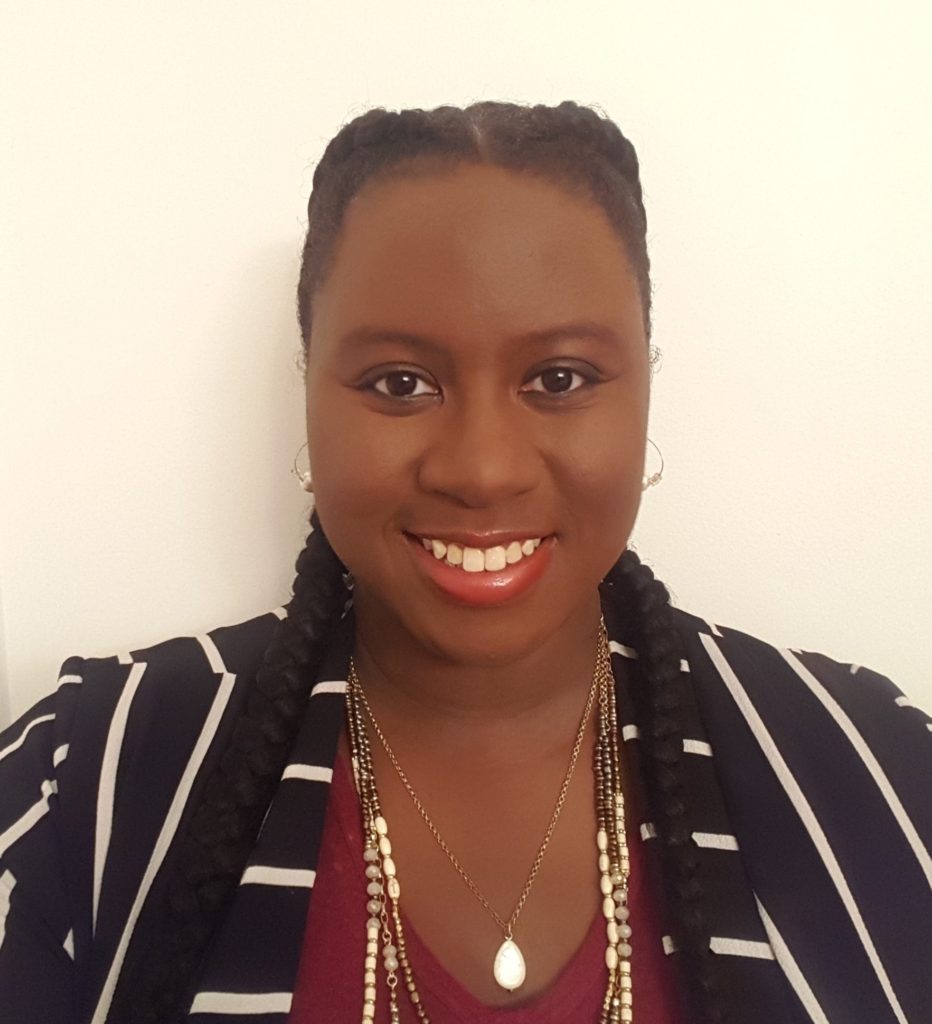 Vice President
Imani Young Bey
Program Coordinator, Center for Writing and Speaking, Agnes Scott College
iyoungbey@agnesscott.edu
404-471-5201
Imani is the Program Coordinator of the Center for Writing and Speaking (CWS) at Agnes Scott College. In her role as Coordinator, she manages the daily operations of the CWS, organizes events and tutor training, and oversees a staff of 35 undergraduate tutors and 1 graduate tutor. She received a Masters of Arts (MA) in Applied Linguistics-ESL and a TESOL Certification from Georgia State University in 2019 and a Bachelor of Arts (BA) in Philosophy from Agnes Scott College in 2017. A budding scholar and career woman, Imani's scholarly and professional interests include Japanese Studies, intersections between philosophy of language and epistemology, ethno-epistemology, axiology, writing center theory, and ESL curriculum development.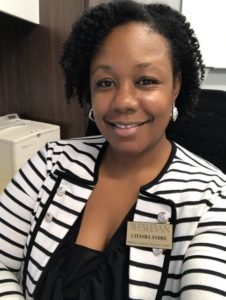 President Elect
LaTasha Andre
Director of Advising/Academic Resources Center, Wesleyan College
landre@wesleyancollege.edu
478-757-5193
LaTasha comes by way of California where she was born and raised, but has found a professional home in Macon as a Director at Wesleyan College. In her role she oversees the Academic Resources Center (ARC) and the management, development, and assessment of center services. Some of the programs housed under the ARC include the tutoring program, summer bridge, early alert, and academic coaching services. She holds a Master's degree in Higher Education Leadership with an emphasis in Program Management. LaTasha is committed to finding unique opportunities to reach students beyond the classroom. When she's not wearing her professional hat, you can find her channeling the California coast at the nearest beach or attending Atlanta's diverse cultural events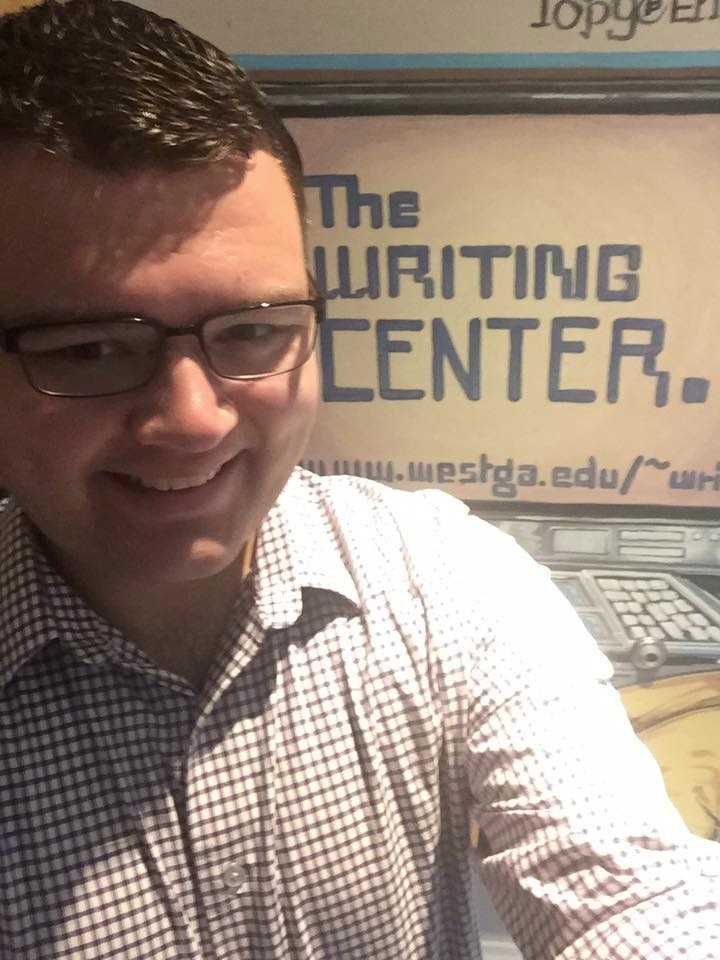 Immediate Past President
Duane Theobald
Coordinator, University Writing Center, University of West Georgia
dtheobal@westga.edu
678.839.5312
Duane is the Coordinator of the University Writing Center (UWC) at the University of West Georgia. In his role as Director, Duane serves as the primary administrator for the Center and oversees 35-40 faculty and graduate writing consultants, among other duties. He holds a B.A. in English (along with a Georgia Teaching Certificate for English, Grades 7-12) and an M.A. in English (concentration in Film Studies)–both from UWG. His scholarly interests include American literature (primarily early and modern), film as literature, post-secondary pedagogy, and writing center studies. He lives in Bremen with his wife, Kate (who also works at UWG), five-year-old daughter, Hailey, and one spastic but lovable cat.

Secretary
Janelle Mendoza Guerra
CSS, Learning & Tutoring Center, Georgia State University
jmendoza@gsu.edu
770.274.5245
Janelle is an Illinois native turned Atlantan transplant. Presently she serves GaTA board as the Vendor Chairperson in which she hopes to connect the Georgia Tutoring Association with leading providers of educational resources. Prior to accepting this role, she received her undergraduate degree in English from Clark Atlanta University and has taught and tutored the subject to both middle school and adult education students. Ultimately, in any professional opportunity she accepts, Janelle seeks to creatively challenge students to understand, recognize, and utilize the reading and composition of the English language as a means of both self-expression and critically analyzing the world around them.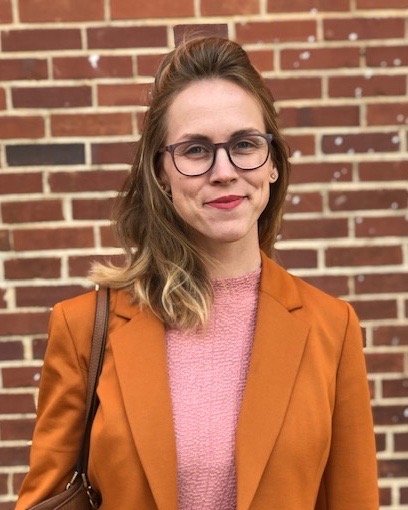 Webmaster
Kathryn Gunn
English Lecturer, Gordon State College
kgunn@gordonstate.edu
678.359.5091
Kathryn is an English Lecturer at Gordon State College. She teaches Access Institute and Learning Support composition and literature courses on the main campus, and she teaches composition courses in the Gordon Access Program at Fort Valley State University. She also serves as a professional writing tutor and Student Success Fellow in Gordon's Student Success Center. She holds an MFA from the University of Alabama in Fiction with a Graduate Certificate in Gender and Race Studies and a BA in English from the University of West Georgia. She has worked in positions focused on student success since her first work-study job in her freshman year at UWG.
Social Media Coordinator
Rebecca Cofer
Programs Manager, The Learning Center, Georgia College
rebecca.cofer@gcsu.edu
478.445.8704
Rebecca currently works at The Learning Center at Georgia College. Rebecca is a graduate of Virginia Tech for both her undergraduate and graduate degrees. She has worked as a tutor in Virginia Tech's writing center and then moved on to coordinate tutoring services for Texas Tech's TECHniques Center. Rebecca is an active member of GaTA, CRLA and NCLCA and holds multiple offices in some of these organizations. Her research interests lie in the benefits of tutoring for the tutor and also the physical space of learning centers. Rebecca currently lives in Milledgeville with her husband, who serves as an Associate Provost at GC, and their feisty schnauzer Franny.