GaTA is accepting presenters' proposals between July 6th and October 9th, 2020, for our Zoom conference on October 23rd, 2020.
To submit proposals for presentations, click here
To submit poster proposals, click here
 *This year's Zoom conference will not include poster presentations.
We welcome proposals from full-time learning assistance professionals, administrators, peer tutors, and professional tutors alike. GaTA recognizes the value in each of these perspectives in our conference sessions.
Tutoring is all about fortifying students' metaphorical tool boxes so they can succeed. However, anyone who has been in this field for long knows that this responsibility often extends beyond the academic into the mental, emotional, and spiritual realms. Acknowledging the different hats worn by tutors also necessitates an expansion of the definition of success and unconventional view of its manifestation in tutoring centers. As tutoring center administrators, staff, and tutors, we must all ask ourselves what success really looks like and how we're "Macon" sure our students are destined for it. The GATA 2020 conference welcomes proposals examining how tutoring centers are paving the way for student success in any capacity.
This topic can be addressed in a variety of ways. Here are some questions to consider to get you thinking critically about student success:
What are the measures of student success used in your center?
How are tutors and consultants trained to help students succeed?
Do peer tutors, who exist at the intersections of staff and students, approach student success differently in your centers when compared to other center staff?
What are some differences in attitudes toward student success in various tutoring centers at your institutions?
How do administrators, tutors, and consultants leverage self-care practices to preserve their stamina in pursuing student success?
However you choose to address this topic, we invite you to submit a robust proposal featuring student success as it relates to the following contexts. This is not an exhaustive list:
Technology
Social Media
Training / Certification
Civic Engagement
DACA
Gender and Language Diversity
Refugee Students
Disabilities
Title IX
Tutoring Methods & Modalities
Health and Wellness
Activism
Research
Trends
Marketing & Branding
We ask that presentations and posters adhere to the following parameters: ⇒Presentations: 55 minutes, with time for Q&A
⇒Posters: standard trifold or maximum 24″ x 36″ poster board
Need help? Check out our Conference Prep 101 sessions* August 25th and September 16th!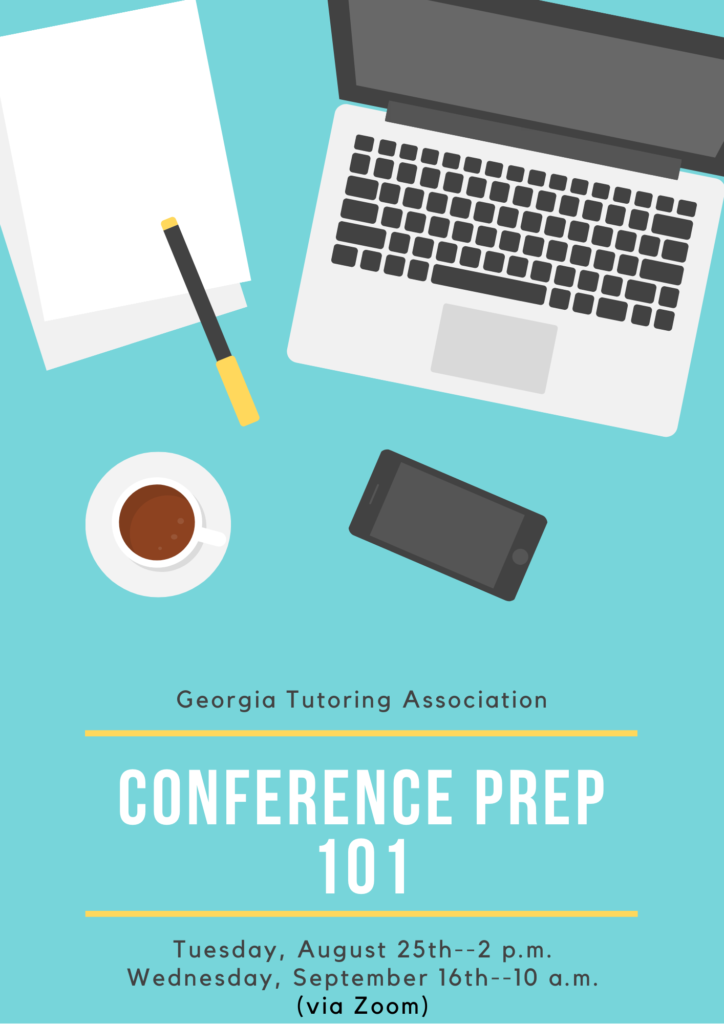 *In order to have an engaged discussion, these sessions are limited to 15 participants. They will be done on a first come first serve drop-in basis.