---
Meet us via Zoom on October 23rd, 2020, for our 18th annual GaTA conference!
This year's conference theme is 2020 Vision: Perspectives in Tutoring Education.
The annual GaTA conference draws learning assistance administrators and tutors from across the state to present and learn about the tutoring craft in a relaxed and friendly environment. Learning center administrators, faculty, and professional and peer tutors are encouraged to participate through the presentation of new developments, research, and best practices. Our conferences are a great opportunity to network with other learning center professionals.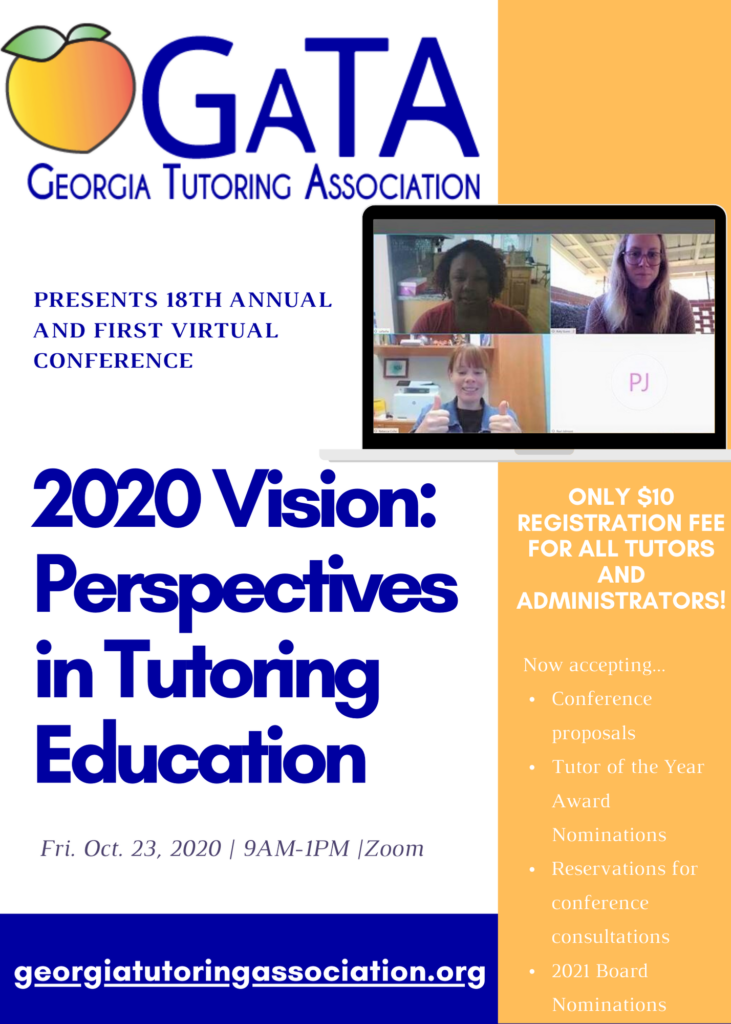 We are excited to announce this year's keynote speaker, Dr. Leonard Geddes, author of The LearnWell Projects!
Conference registration will open on July 20th. A registration link is provided here . The cost to attend the conference is $10 for student tutors, faculty, staff, and administrators.
GaTA is accepting presenters' proposals between July 20th and October 9th. Click here to view our 2020 Call for Proposals and submit yours!