Last fall, we asked our members for pictures of their tutoring centers and final exam activities, and we received a couple of great ideas!
Mercer University's Academic Resource Center turned its "Brag Board" into a space where tutors and tutees could offer their tried-and-true practices for surviving finals week.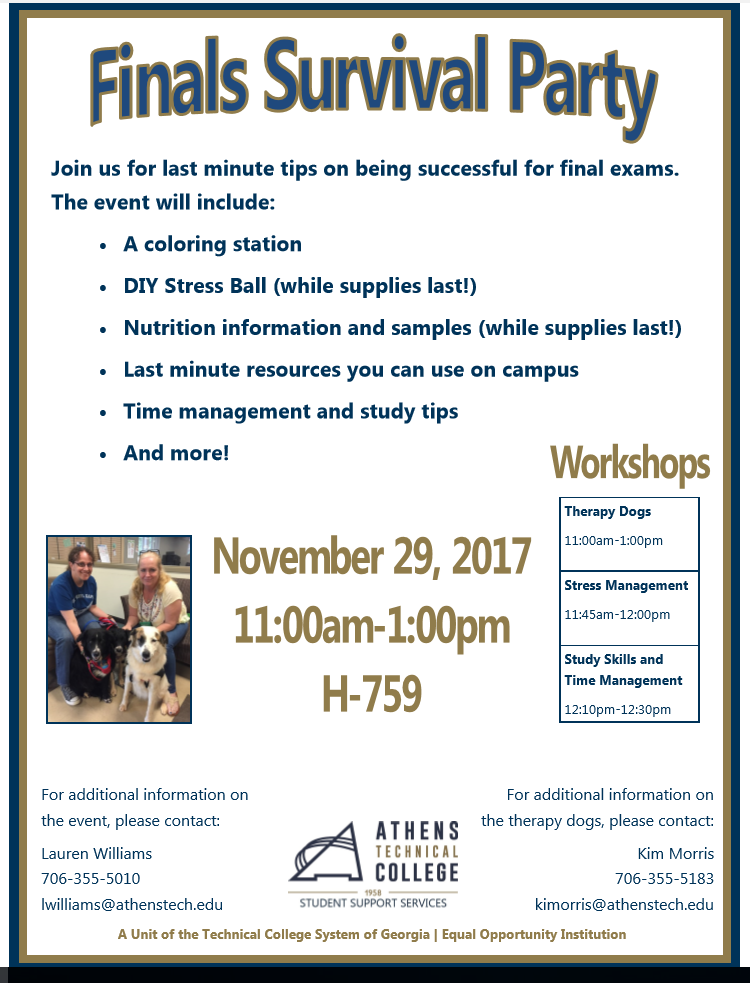 Athens Technical College's Student Support Services cheered on its students with a festive Finals Survival Party that offered de-stressing activities, giveaways, and last-minute success tips.
Feel free to try these at your home campuses!