---
Salutations!
Welcome to the Georgia Tutoring Association (GaTA) where our mission "is to foster the recognition and importance of tutoring to enhance student academic success and retention throughout the state of Georgia." Because of your support, GaTA has continued to grow and strengthen its commitment to college and university tutoring professionals throughout the state.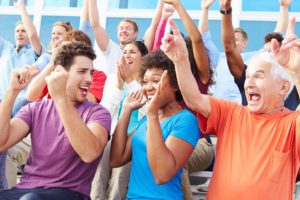 If you missed our 2017 conference, you missed an amazing event. We convened in the beautiful MGA Hatcher Conference Center with a full day of presentations and networking, delicious food, vendors and exhibitors, substantial giveaways, and plenty of laughter. The highlight, of course, was the election of the 2018 GaTA Board of Directors. Oh, how the crowds roared with delight! The applause was deafening. Confetti fell from the skies as we were carried aloft through the streets of Macon. Yes, that's how I remember it. Don't judge me!
Indeed, if you missed it, you missed quite an affair. But don't be dismayed! An even grander conference is taking shape. Mark your calendars! October 20, 2018, promises to be one for the record. Load up the wagon, gather some confetti (and some comfortable shoes), and join us in Macon. Together we will go down in the annals of GaTA history as the party people who made a difference!
Nancy McDaniel, 2018 GaTA President